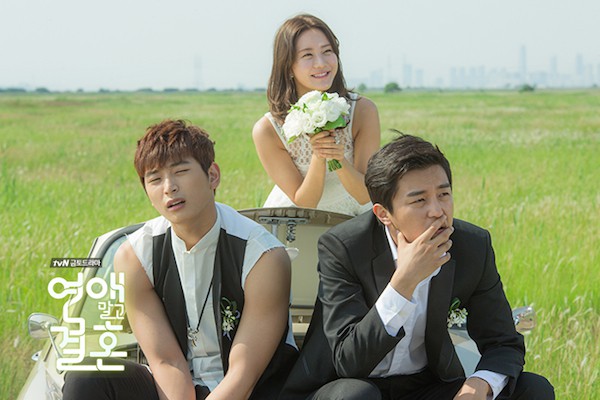 Sorry one last thing-Jang Mi knows, now, too that Yeo Reum ain't the one for her, cause nobody saw her running off to console him after Se Ah and him walked in on Gi Tae and her having a moment. However, if she has his baby, they will in her mind always have a connection and she probably wouldn't be averse to a forced marriage for that reason also. Cute cute. I noticed you didn't comment much about Hyun-Hee. Are these fake-out opening scenes going to be a thing now?
Also, while I wouldn't say that JM has really been falling in love with KT all along, she has, at very least, grown to see KT as a friend that she cares quite a bit about
40 year old man dating a 20 year old woman
He plays the initially cold and cynical Gong Gi Tae who actually carries a huge emotional baggage which no one has ever tried lifting from his back. Because that's exactly how she's had to live her life. I love the juxtaposition between the kiss they had in episode 6 and the hug from this episode. Let Ki Tae sort out his own issues! I finally appreciate his acting through this episode. And thank you for calling out GT no being too slow on pushing SA off. I'm pretty sure she's used to manipulating Ki-tae during their relationship so that is her solution now also.